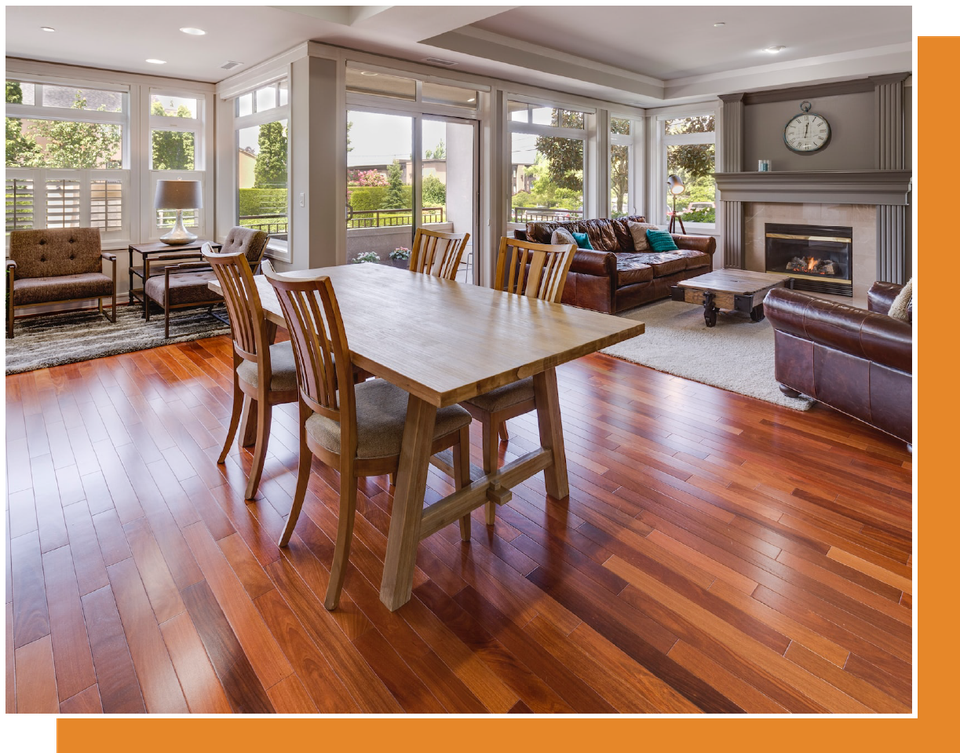 Wood Floor Installation near Nashua, NH
About Diorio Flooring
Need your hardwood floors sanded? Diorio Flooring repairs, refinishes and installs all types of hardwood, engineered and laminate floors and services throughout New Hampshire and Massachusetts. Diorio Flooring's high quality craftsmanship and professionalism is founded on over 40 years of experience working throughout NH & MA and is proudly accredited by the Better Business Bureau. You can count on the founder Mike Diorio to offer meticulous care and concern for all of the work his company provides with fast-turnarounds and quick responses to all of his customer's concerns and requests. Rest assured that Diorio Flooring will meet and exceed your flooring expectations with fast, reliable, quality and always friendly service.

If you are interested in having your hardwood floors installed, refinished or repaired, contact Diorio Flooring today for a free, no-obligation quote.
 

Our Promise




All Services are Backed by our 100% Satisfaction Guarantee
We are a locally-owned and -operated painting company that cares about our customers and the communities we serve. We're dedicated to providing the best painting services at fair and competitive prices, all backed by our satisfaction guarantee. If you're not 100% happy with a job we've completed, simply let us know and we will do anything we can to make it right. We appreciate your business and look forward to working with you.
Contact [Business Name] today to learn more about our services and to request your free, no-obligation quote.
Give Us a Call or Text:
(603) 930-1465

Questions & Answers
Frequently Asked Questions
 
How much does new hardwood flooring cost?
The cost of hardwood flooring can vary depending on a number of factors, including the type of wood, the size of the project, and the complexity of the installation. On average, hardwood flooring costs $3 to $12 per square foot, with higher quality materials and complex installations tending to be on the higher end of the spectrum. For an accurate prices quote, we encourage you to contact us today to schedule a free in-home estimate.
How do I care for my hardwood floors?
Hardwood floors require regular maintenance to keep them looking their best. This includes sweeping or vacuuming regularly to remove dirt and debris, using a damp mop or cloth to clean the floor, and avoiding using harsh chemicals or abrasive cleaning tools. It is also important to protect the floor from spills and water damage, and to use furniture pads to prevent scratching.
Can old hardwood floors be refinished?
Yes, hardwood floors can be refinished to restore their appearance and extend their lifespan. The process involves sanding down the surface of the floor and applying a new finish. This can be done multiple times over the life of the floor, depending on the thickness of the wood and the condition of the floor.
Can hardwood floors be installed over concrete?
Yes, hardwood floors can be installed over concrete, as long as the concrete is level and in good condition. In some cases, it may be necessary to install a moisture barrier or a subfloor over the concrete before installing the hardwood.
Are hardwood floors durable?
Hardwood floors are generally very durable and can last for many years with proper care. However, they are prone to scratching and dents, and can be damaged by water or excessive moisture. To extend the lifespan of your hardwood floors, it is important to protect them from damage and maintain them regularly.

Need Your Hardwood Floors Installed or Repaired?
Call the pros at Diorio Flooring. Contact us today for a free in-home estimate.
Give Us a Call or Text:

(603) 930-1465